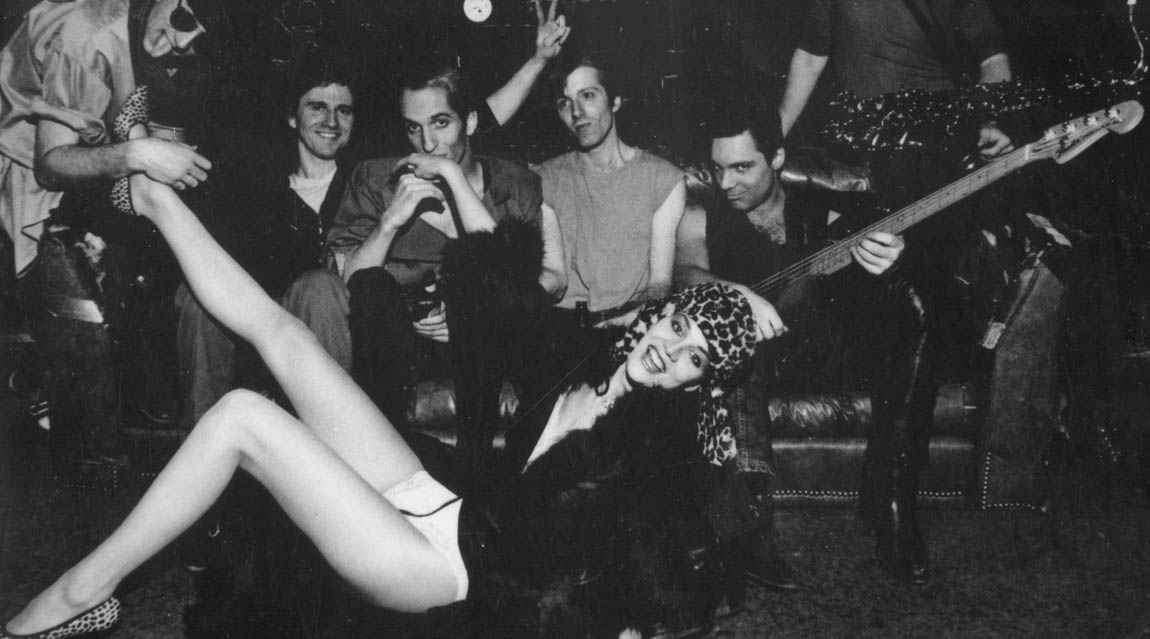 Biography
At 24 Matuschka quit her modeling agency and decided to write her memoirs. Parts of her unpublished book (Flaming Peaches) were excerpted in two issues of Oui Magazine - then owned by the Playboy Empire. Anthony Haden Guest wrote the feature essay and Jeff Dunas photographed the 'spread.' With the advent of this publication, Matuschka's career as an artist took off and she soon found herself back in Europe where she would start a significant body of work based on the red light district in Amsterdam. By the mid eighties Matuschka was spending as much time in NYC as Europe and added scenic artist, video editor and, window dresser to her resume after being hired to dress a number of NYC shops including Bergdoff Goodman's windows on Fifth Avenue. She also sang lead and wrote songs for a Rock Band called "The Ruins" (which had a record deal pending) exhibited her artwork in downtown galleries and her series entitled Whores Galore a figurative exploration of women of the night was almost sold out.
In 1987, with the record deal in the basement and her band evolving in other directions, Matuschka chose photography as her main medium and began taking pictures of herself in abandoned buildings based on a song she wrote called the Ruins. This series, was published in many fine art magazines internationally while exhibits were mounted at the Woodstock Center of Photography and the Photographic Museum of Helsinki. The Ruins a large photographic body of work, based on Matuschka's body is considered her first major work known to the public.
"Matuschka's work is self-absorbed but her self-absorption has nothing to do with either narcissism or the reverse narcissism of self-loathing. She is her own raw material. And she looks at her raw material objectively and manipulates it unflinchingly in a way, which now seems uncannily predictive."
- anthony haden-guest
For many years, Matuschka was a dynamic presence on the NYC art scene, collaborating with other artists and recognized and honored for her work in a variety of mediums. Although her accomplishments as an artist are central to her career, it was her activism in the 90s that is generally regarded as her greatest contribution and achievement.
In 1991 at the peak of Matuschka's recognition for her Ruins (self) Portraits, the artist was diagnosed with breast cancer and her body much like her work changed significantly. Ironically she would reach a world-wide audience when she broke topless taboos, after appearing bare-breasted and bare-chested on the cover of the New York Times Sunday Magazine in a self-portrait entitled Beauty Out of Damage. This imaged earned her the Rachel Carson Award, a Pulitzer nomination, and in 2003, "Beauty Out of Damage" was chosen by Life as 1 of 100 pictures that changed the world since the camera was invented.
For ten years Matuschka was on tour, traveling extensively throughout the US and Europe appearing on numerous international TV/Radio Programs and on the lecture circuit. She collaborated with many grass roots groups and won awards for her work with Greenpeace and Wham, a direct action group. Exhibitions were mounted in a variety of Public Art Centers and Museums both in the United States and Europe. As she helped launch the breast cancer movement in the early 90s, the demand for her photography was so invasive that the artist hardly had time to create any new work during this period.
Known mostly for her photographic self-portraits- which can raise questions about identity, power, and sexuality in an image driven society- on the eve of 911 Matuschka created her last image for the don't globalize this campaign she was visually launching while temporarily sharing a loft in Philadelphia. This series concentrated on a different type of political activism for the artist but unfortunately bombed when 911 occurred and criticism of America was forbidden. Although the artist had two solo shows of this work at Public Art Centers in NYC and Michigan, very little press coverage followed. This new work that incorporated both writing and images still focused on self-portrait but raised questions about the effects of globalization in a homogenized culture, which continues to promote depersonalization through advertising. During this time Matuschka continued her life long posing efforts, collaborating and working for a variety of photographers, including Nick Knight and Nabov Kandar in England.
Most recently the artist chose to direct her attention to the present culture and what often consumes it: labels, logos and shopping by using abstraction instead of photography to express this obsession. She also returned temporarily to the Berkshires where she created a body of abstract canvasses with rope attachments based on her lively and colorful digital series called "bagit!".
The materials Matuschka utilizes in this new body of work Bagit! are just that: empty shopping bags in which the artist has removed all branding and replaced logos and labels with fine art.
"At first the viewer may feel that he or she is drifting through the familiar world of pure abstraction but then elements of the real tug at the attention – yes, that IS a blue but it is also Tiffany's trademarked blue and these white coils like albino serpents are the cords – so that the sweetness is cut, leaving a seductively bittersweet aftertaste.
- anthony haden-guest
The sex appeal of luxury products and brand name obsession is based on the gospel of consumerism: I am what I buy. Or as Matuschka puts it: "you are what you bag."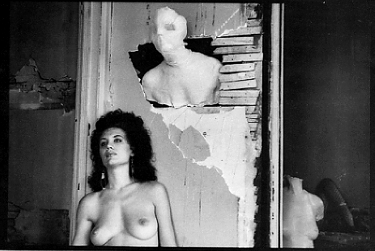 1987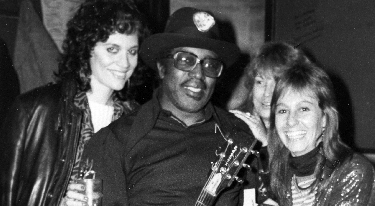 Matuschka with Bo Diddley NYC 1984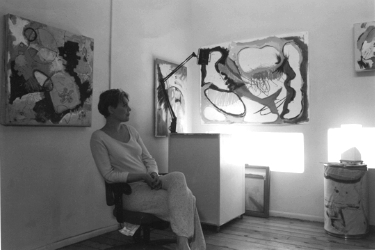 2000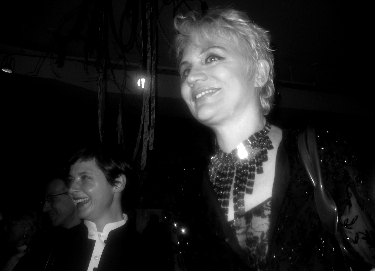 Matuschka with Isabelli Rossellini in NYC 2004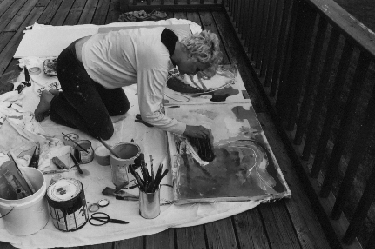 2007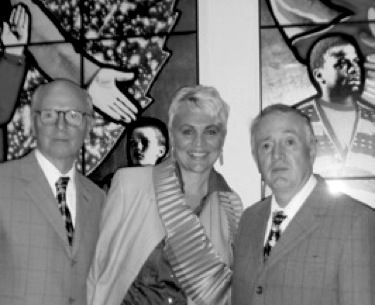 With Gilbert & George, Brooklyn Museum October 2008